[2018.7.24]
This release is included following modifications.


- Added Level Status screen
- Added some useful functions
- Fixed some bugs
- Changed Ads


This version is included many new functions, especially
Level Status screen
is very convenient.
You can know which level have been cleared, how many and which enemies you defeated, and your playing historical details are shown there. In addition, from this screen, directly you can go to the stage which are not completed.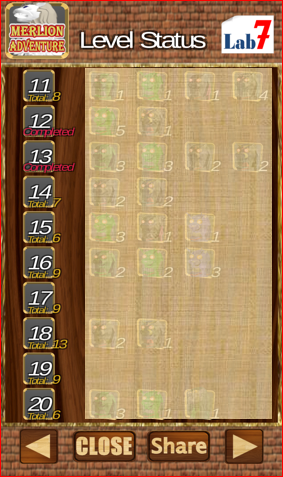 Please re-try !!
Sponsored Link

タグ :